Basket overview
The basket is empty!
Coffee Machines for Office
100% Arabica specialty coffee
Rental and sale, installation and maintenance of coffee machines of all sizes
A selection of Ronnefeldt's theses
Natural vegetable milks
Healthy Nomad Hot Chocolates
Coffee making accessories
Coffee training and tastings for everyone, from amateurs to baristas
Serving coffee at events + special home office solutions
Words From our loyal customers

It is a good feeling to start a meeting with a client, when the aroma of a wonderful coffee spreads in the office and when the coffee is served, the client takes a sip, there is a moment of silence and then there is a comment: "Oh, what a good coffee; what variety is it? ". This creates an introductory atmosphere in which to work.
Themis õigusbüroo

So many times, when arranging a meeting, the discussion "for you or for us?" Is left out, because the argument for the partner / customer is our coffee or tea.
Corpore

We enjoyed Coffee People's coffee in our office even when there were ten people on the team and the company was at the beginning of its journey. We have grown together, good coffee affects productivity like a good "fertilizer".
Bolt

Tallinn Crematorium has been drinking Coffee People's coffee for 4 years. It was a surprise for us at the beginning that coffee did not have to taste bitter or bitter. Coffee People coffee is mild, but it makes the mind alert and raises the tone even better than other coffees.
Tallinna krematoorium
Coffee machine maintenance
SERVICE PRICE (VAT-FREE):
Service technician call in case of failure (includes delivery and 30 min work) 40 €
Defect or machine fault detection 40 €
Water filter replacement 40 €
Maintenance technician call during non-working hours (includes delivery and 30 min work) 80 €
General maintenance of the coffee machine (inspection and adjustment of the machine) 80 €
We serve existing customers as a matter of priority.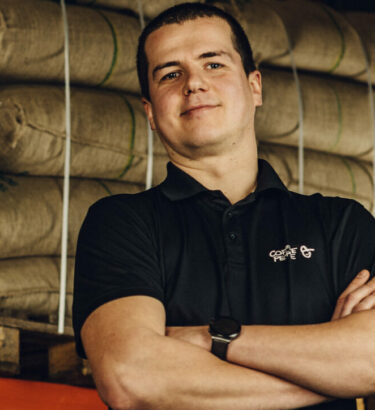 Leho Lemmats
Service Technician
Contact Us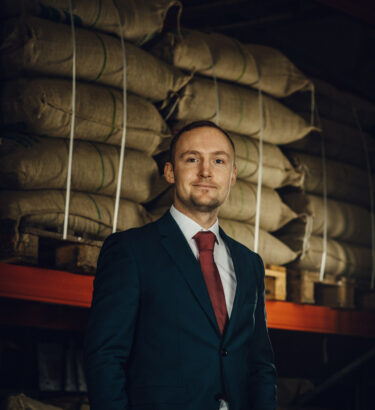 Jordan Vähesoo
Business client sales manager
Come visit us and lets talk about coffee!
Coffee and coffee breaks are an important part of our workday and office culture. The coffee corner is often the heart of the office: you meet colleagues at the coffee machine, exchanging impressions and ideas. Coffee is a nice refreshment in the middle of the day and improves productivity. High-quality specialty coffee and a good coffee machine in the office ensure a pleasant working atmosphere..
Contact us and ask for a wholesale quote jordan@coffeepeople.ee
+372 5551 2009
jordan@coffeepeople.ee